http://security.bizhosting.com
ICHAT

In some Ichat-sites there is a lot of trouble.

Coused by flooding or Crashing.



When being flooded you can do 2 things.


Ignore that user by typing : /ignore add USERNAME
if that doesn't work or you don't know who's flooding you try typing :
/ignore add YOURNICK


When your being crashed you can do 2 things aswell.
Login again using JAVA or JAVA LT.
Or follow the script down below to turn your sound off. (This works only with the newer versions of ICHAT-Servers)



Script
.


Left click on the triangle on the menu bar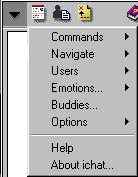 A pulldown menu will apear.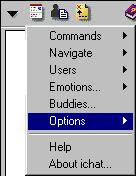 Click on Options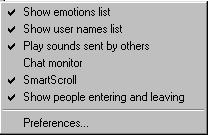 An other pull down menu will apear.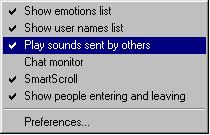 If " Play sounds send by others" is marked with a little V
then click on it.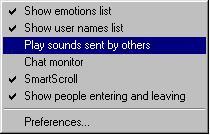 If you have done everything correctly it will look like this.